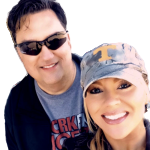 Ed & Jaclyn In The Morning
Personalities
Ed Arnold brings 40+ years of broadcasting to the mornings on WCRK (Yes he's that old) working in several radio markets including Knoxville, Tri-Cities, Asheville and St Louis. Jaclyn Salvalaggio has been a part of the WCRK family for several years now helping businesses grow as a sales representative. They love helping you wake up in the morning with fun songs, giveaways and sharing stories that are hopefully important or interesting to you and your life!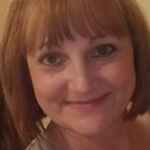 Middays with Michele Green
Personalities
Michele Green was born and raised in Hamblen County and is tickled to be back in the fold with the WCRK family. She is a mother, grandmother of 3, great-grandmother of 1, and a dog mom. She is a member of Bethel Baptist Church, a community volunteer with several non-profit groups, a member of OES Chapter #31 and works for the Hamblen County Government. She is a fanatic when it comes to old movies, including silent movies, and enjoys reading in her spare time.
Afternoons with John Donovan
Personalities
John grew up in the small historic town of Natchez Mississippi. He caught the radio bug early in life at age 13 and got his first "real" radio job when he was 15. He won't mention what year that was. Let's just say it was a few years ago. He has worked at radio stations in Mississippi, Alabama, Florida, North Carolina and here in East Tennessee. John and his wife Ann like to hike, treasure hunt at thrift stores and just get lost in the mountains together. John is glad to be back with 105.7 WCRK FM and Ann's happy about it too, being that it gets him out of the house!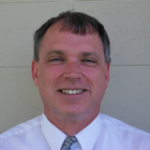 Saturday Mornings with Tim Crews
Personalities
Tim Crews is a 25-year veteran of Morristown radio, having held numerous management, sales and on air positions. Tim has been an active member of the March of Dimes regional board of directors in Johnson City, Hamblen County United Way's Loaned Executives program, Morristown Chamber of Commerce, Downtown Morristown Association and Greene County Partnership. He is a graduate of Morristown West High School, the Professional Academy of Broadcasting in Knoxville and Dale Carnegie Training. Tim, his wife Melissa and their daughter Heather, live in Whitesburg and attend Robertson Creek Baptist Church in Hawkins County. Most of all, Tim loves people and helping businesses grow to success. You can reach him at 423-839-6549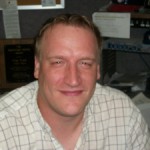 Local News/Sports with Mike Rypel
Personalities
Mike Rypel is the News/Sports Director for FM 105.7 – AM 1150 WCRK and Country Legends 93.3FM/AM-1300. The Cleveland, Ohio native joined WCRK. in 2002. In 2004, he was honored to receive the Broadcast Media Award from the Tennessee Emergency Management Agency. Also for many years now, Mike brings you exciting play by play sports coverage as the "The Voice of East High Hurricanes" on WCRK! The Bowling Green State University graduate has covered thousands of collegiate and professional ballgames from such venues including Ohio State, Penn State, Michigan State, Louisiana Tech, Progressive Field (Cleveland) and the now-razed Joe Louis Arena in Detroit, MI.